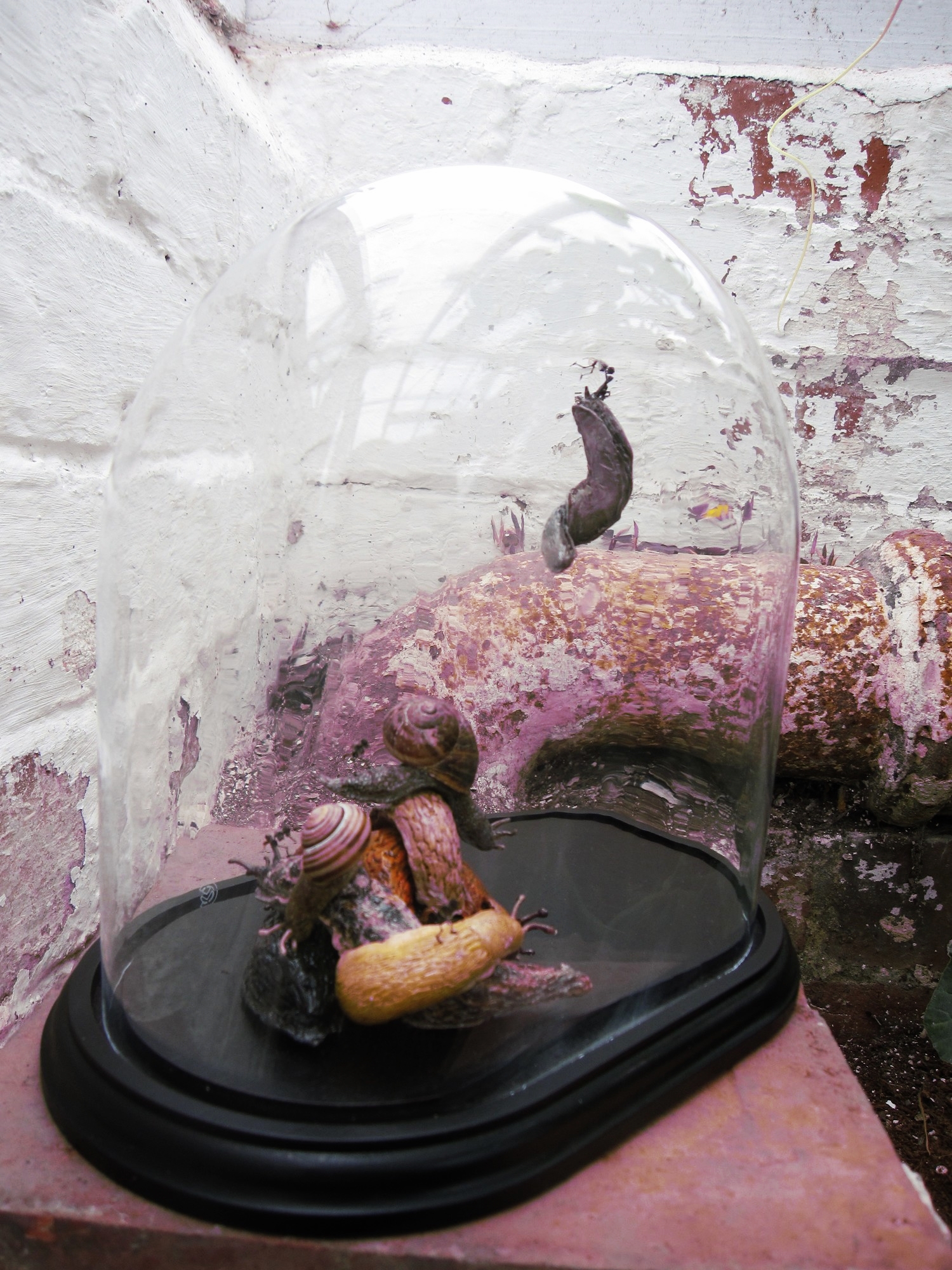 Commissioned by Meadow Arts for 'for House of Beasts' Attingham Park, Shewsbury. Glass domes, sculpey, mole skin, bones, insects, plant roots, snail shells, beeswax, duck egg.
Slugs, snails, caterpillars and other pests have found their way into the greenhouses at Attingham. However all is not as it seems; there are other interlopers present.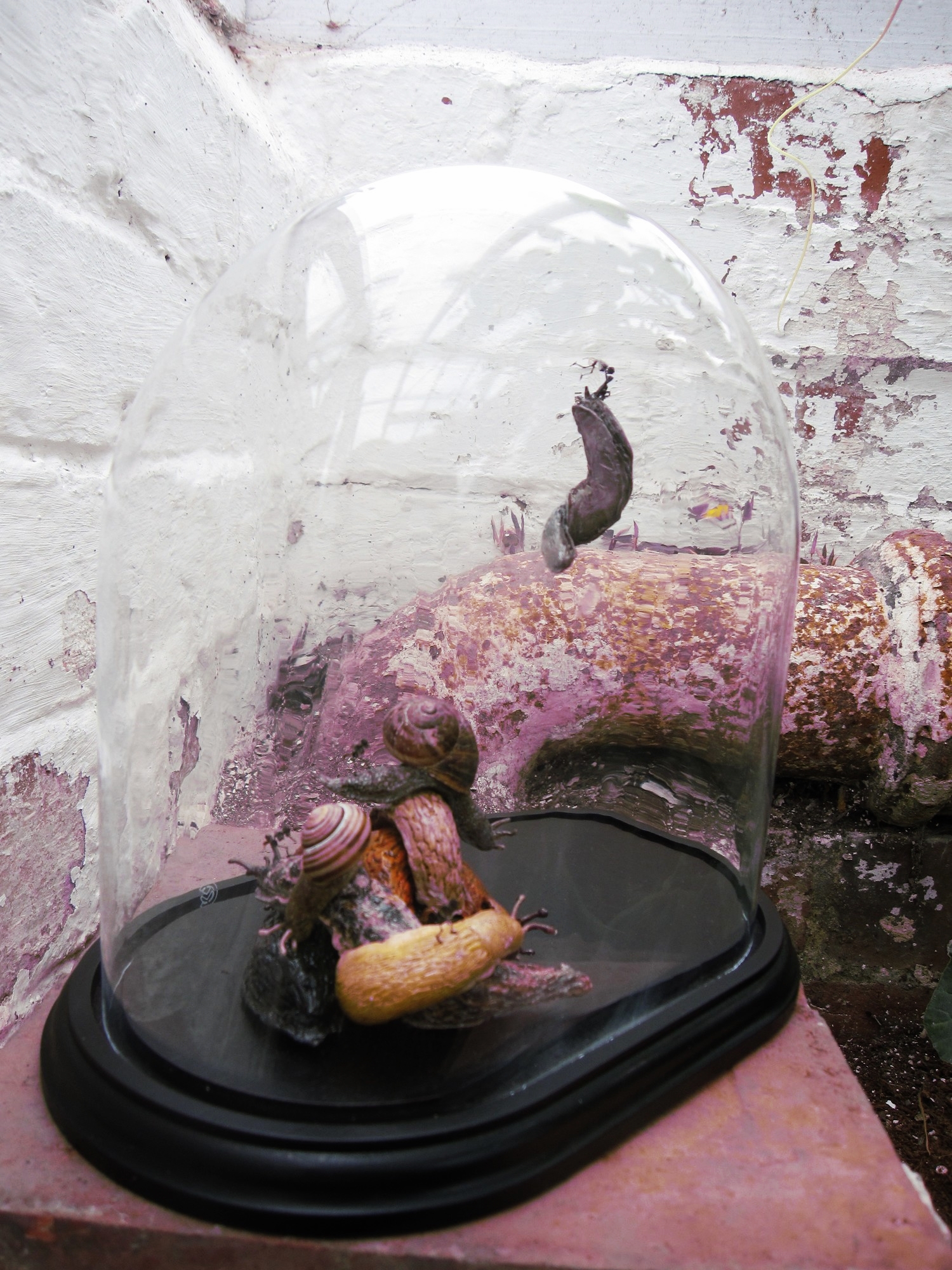 Insect sized skeleton fairies have been gathering slugs and snails from the grounds and depositing them in a pile inside a greenhouse- their motive is not entirely clear, are they intent on letting the pests run amock amongst the vegetation or is this slimy mound their prey- incubators for their eggs, or perhaps a snack for later.
A feast occurs nearby; the skin of a mole has been laid out with a spread of delicious morsels- fairies recline on cushions made from bee abdomens and feast on ladybirds and woodlice contained in empty snail shells. The main course is a captured emperor moth caterpillar, whose irritating hairs must be pulled out before the fairies can delight in its juicy flesh.
A dragonfly descends towards the scene, ridden by hungry fairies eager to join the feast.



 
Not content with the bounty from the greenhouse and the hens, the fairies have looked further afield, and have raided the beehouse- they have hijacked a swarm of bees, and also taken a chunk of honeycomb. Perhaps their tastes are expanding, but I expect they will use this as a sticky trap to catch other insects and continue to plunder their newly extablished territory.
Other fairies can be seen flying away with a stolen egg, hoisted from the Attingham hens in a net made from spindly black St Marks flies.